Free Slot Tournaments Going on Now at Roxy Palace!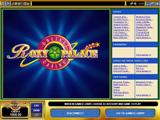 Roxy Palace has slot tournaments 24 hours a day with guaranteed freerolls and free buy-ins. There's a huge variety of types of tourneys to enjoy. Sign up now, join the fun and win some cash!
Club USA Casino Craps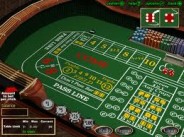 Club USA Casino has good craps action at their site. They offer private, public and reserved tables. The minimum bet is $1 and the max is $500. The casino offers behind the line odds. Nice graphics and sound add up to a satisfying craps experience. Good shooting.
DELAWARE - As reported by delawareonline.com: "The soft clink of plastic chips on green felt tables will do more than ease the state's money crunch and fatten profits at Delaware's three casinos.
Establishing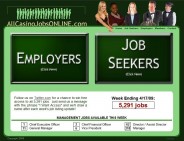 games such as poker, craps and roulette in Stanton, Dover and Harrington would create as many as 750 new jobs for dealers, money handlers and security.
The new jobs would be welcome with the state's unemployment rate at more than 7.5 percent -- a jobless rate the three local casinos contributed to with more than 300 job cuts in 2008. That amounted to a 10.7 percent cut in total racino employment here last year.
The new games also should swell crowds at the three local racetrack casinos, which suffered in the last year as similar venues opened in Pennsylvania and the economy cut into what patrons were willing to risk on slots..."