MONTICELLO, New York -- The Sullivan County Legislature today approved an agreement with the Seneca Nation of Indians, a federally recognized sovereign Indian Nation, the Seneca Catskills Gaming Corporation,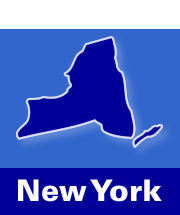 a wholly-owned corporate entity of the Nation, and Sullivan County to develop a Class III Gaming casino on 63 acres of land at exit 107 off of Route 17 (Interstate 86) in the Town of Thompson.
In consideration of the undertakings of the Seneca Catskills Gaming Corporation, Sullivan County has agreed to actively work with and assist the Nation, to obtain any and all approvals required for the project from governmental entities.
In further consideration of this Agreement, the County will undertake, in its sole discretion, to enter into agreements with locally impacted entities to mitigate impacts of the project.
Under the agreement, the Seneca Catskills Gaming Corporation will pay directly to Sullivan County for the benefit of the locally impacted entities as determined by the County, annual local impact payments in accordance with the following schedule: years 1 and 2 prior to hotel completion, $15.5 million, years 3 through 7 subsequent to hotel completion, $20 million.
John Paulsen, CEO of Rotate Black, Inc. (NASDAQ: ROBK), the Company that will manage and operate the Casino and Hotel, thanked Sullivan County officials for their enthusiastic support of the Seneca Catskill Mountains Hotel and Casino project.
Paulsen stated, "The Seneca Nation and I want to personally thank Town of Thompson Supervisor Tony Cellini, Sullivan County Legislature Chairman Jonathan Rouis, Legislature Minority Leader Leni Binder, County Attorney Sam Yasgur, County Manager David Fanslau, and Sullivan County Legislators, Alan Sorensen, Jodi Goodman, Ron Hiatt, David Sager, Frank Armstrong, Elwin Wood and Kathleen LaBuda for their support in this important project to assist in the revitalization of Sullivan County."
Assemblywoman Aileen Gunther told Paulsen during a separate meeting on Thursday that she will take the message of Sullivan County's support to Governor David Paterson for his needed approval of project.
Once fully completed, the Seneca Catskill Mountains Hotel and Casino will include two million square feet of space, 6,000 slot machines, 120 table games, 30 poker tables, race book center, a 1,500 room hotel and spa, 12 restaurants, high end retail space, a 5,000-seat arena and 100,000 square feet of banquet space, and an arcade center amongst other amenities.
Rotate Black projects that the Seneca Catskill Mountains Hotel and Casino will generate approximately $160 million in exclusivity fees to state and local governments, which is greater than what is currently being paid state and local governments under the Nation's existing Class III compact for its three Western New York casinos. No other Indian nation in the state provides such sizable payments to state and local governments.
The Seneca's Tribal Council established the Seneca Catskills Gaming Corp. as its development arm for this venture.