Club USA Casino Blackjack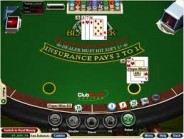 Club USA Casino Blackjack is the best bet for practicing blackjack basic strategy without stress and distractions. The game comes in both free play and real money modes and you can play up to three hands on your own table. The rules are favorable and with a house edge of only 0.71%, better than many casinos. The table minimum is $1 per hand and the maximum is $500.
Free Slot Tournaments Going on Now at Roxy Palace!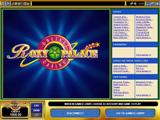 Roxy Palace has slot tournaments 24 hours a day with guaranteed freerolls and free buy-ins. There's a huge variety of types of tourneys to enjoy. Sign up now, join the fun and win some cash!
ATLANTIC CITY, New Jersey -- As reported by The Philadelphia Inquirer: "Workers are completing a 13-story parking garage on the northern end of the Boardwalk that will house up to 7,800 cars for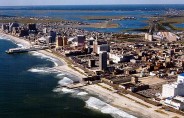 Atlantic City Casinos the $2.5 billion Revel mega-casino when it is completed - whenever that may be.
"'For us, the credit markets are the key,' said Kevin DeSanctis, president and chief executive officer of Revel Entertainment Group L.L.C., which is behind the casino project. '"The quicker we get financed, the quicker we can get it done.'
"In January, DeSanctis announced that all interior work - including efforts involving the 150,000-square-foot casino, restaurants, retail shops, spas, and other attractions - would be suspended until lending markets improved. Hundreds of construction workers were laid off.
"For now, he said this week, the goal is to complete and enclose the structure of the casino. Revel has secured financing through the first quarter of 2010 to do that.
"...Revel's situation is representative of the predicament casino operators find themselves in nationwide - waiting for financing so projects can be started or completed.
"Scaled-back or delayed casinos dot the Las Vegas Strip, and at least three mega-casinos have been put on indefinite hold in Atlantic City..."