Club USA Casino Craps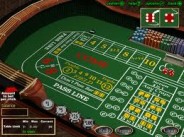 Club USA Casino has good craps action at their site. They offer private, public and reserved tables. The minimum bet is $1 and the max is $500. The casino offers behind the line odds. Nice graphics and sound add up to a satisfying craps experience. Good shooting.
Free Slot Tournaments Going on Now at Roxy Palace!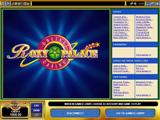 Roxy Palace has slot tournaments 24 hours a day with guaranteed freerolls and free buy-ins. There's a huge variety of types of tourneys to enjoy. Sign up now, join the fun and win some cash!
TALLAHASSEE, Florida -- As reported by the Palm Beach Post: "A counteroffer on casino gambling from the House on Friday has nothing about blackjack and slots for Palm Beach County but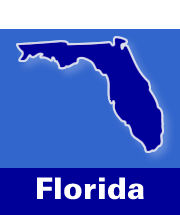 a second dog track could be in the cards.
"The legislature is trying to agree on a bid to the Seminole Indians to form a gambling compact that could bring in revenue for the state.
"The Senate earlier this week proposed slot machines at Palm Beach Kennel Club, if voters approved it, and blackjack for counties adjacent to Broward and Miami-Dade that had slots.
"The House's offer would allow Broward's dog track and two horse tracks to offer blackjack, but the tribe would be limited to blackjack only at its Hollywood Hard Rock Casino.
"Allowing blackjack anywhere was a big move for the House, the chamber's chief gambling negotiator said..."