Free Slot Tournaments Going on Now at Roxy Palace!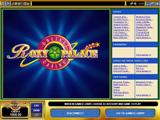 Roxy Palace has slot tournaments 24 hours a day with guaranteed freerolls and free buy-ins. There's a huge variety of types of tourneys to enjoy. Sign up now, join the fun and win some cash!
Club USA Casino Blackjack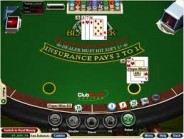 Club USA Casino Blackjack is the best bet for practicing blackjack basic strategy without stress and distractions. The game comes in both free play and real money modes and you can play up to three hands on your own table. The rules are favorable and with a house edge of only 0.71%, better than many casinos. The table minimum is $1 per hand and the maximum is $500.
TALLAHASSEE, Florida -- As reported by the Miami Herald: "Though they're raising fees and taxes to fill a budget hole, state lawmakers appear likely to reject at least $355 million from gambling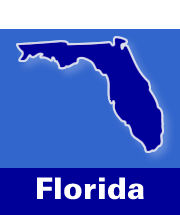 interests because they're struggling to find common ground.
"The only major agreement so far: backtrack on Gov. Charlie Crist's call to earmark any gaming proceeds for schools.
"Instead, the Senate president and House speaker privately agreed this week that any money from a gambling deal will go into savings -- a sign insiders interpret to mean lawmakers are prepared to finish the legislative session without an agreement on gambling expansion in Florida.
"'It's going to be a very, very hard lift,' said Senate President Jeff Atwater late Wednesday. 'In the end, the state could press on without closure at this moment.'
"Separating the gaming money from education divorces the issue from the must-pass state budget. And that makes gambling proposals more likely to die in the anti-gaming Florida House..."