LuckyAce Casino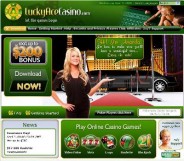 LuckyAce Casino is a new white-label casino that uses 888 software, the same platform that powers one of the oldest and most respected online gambling sites on the web, Casino-on-Net. LuckyAceCasino.com has all the most popular games including: BlackJack, Craps, Video Poker, Roulette, Keno and over two-dozen slot machines with better odds than a Las Vegas casino room. LuckyAce Casino does not accept US players.
LONDON -- Gammonish.com, the resource for backgammon online news, has learned that
www.BackgammonMasters.com
, the online backgammon software company is preparing to send a special personalized backgammon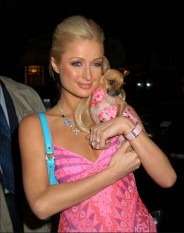 Paris Hilton
board to __Paris Hilton__ so she will be able to play the popular board game in style in the event she will be serving jail time. Last Friday, a judge sentenced Paris Hilton to 45 days in jail for violating her probation.
Gammonish reports that BackgammonMasters truly sympathizes with Miss Hilton along with her millions of fans and is genuinely regretful to see her have to serve hard time and mystified as to why such a harsh sentence was passed down to her.
Gammonish has also learned that despite her sentence, BackgammonMasters describes Paris Hilton as a free spirit and would like to make it possible for Miss Hilton to pass this unpleasant time more enjoyably.
BackgammonMasters the leader in backgammon online and the most crowded community game network operating today hopes Miss Hilton won't have to serve time, but if so, perhaps afterwards she would take interest in joining the Annual Monte Carlo Backgammon world championship tournament this summer. In the event that Miss Hilton is not forced to do the time, the exclusive BackgammonMasters game board will be auctioned off for charity.