LAS VEGAS -- Harrah's has executed a non-binding letter of intent to form an alliance with Betfair.com that will designate Betfair.com as the Presenting Sponsor of the World Series of Poker Europe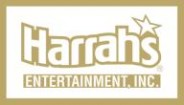 through 2011.
The inaugural WSOP Europe will debut in London September 6-16. The first WSOP event to be held outside Las Vegas, Nevada, the tournament will be hosted at three casinos operated by London Clubs International - Fifty, in St James; The Casino at the Empire, in Leicester Square, and The Sportsman, at Marble Arch.
The letter of intent, which is subject to execution of a definitive agreement, calls for the largest-ever union of its kind between an offline and an online gaming company. As part of the agreement, Betfair will be integrated into several facets of WSOP Europe and will promote the event internationally on a year-round basis.
"Betfair is a global leader in gaming innovation," said World Series of Poker Commissioner Jeffrey Pollack. "Our two organizations have a vision, style and brand strength that is complementary and world-class."
"Our alliance with Betfair will launch and build the World Series of Poker Europe with prestige and authenticity. This will likely become the most important poker tournament outside of Las Vegas," Pollack said.
"This is an historic deal for us," said David Yu, chief executive officer of Betfair. "To present the WSOP, with its 38-year tradition, on its first venture into Europe is a great honor."
"Betfair is renowned for its ground-breaking moves in the world of fixed-odds sports betting," Yu said. "This deal puts Betfair alongside the most important brand in offline poker and bonds us with Harrah's Entertainment, the largest casino operator in the world."
The World Series of Poker Europe presented by Betfair.com will consist of three events. The largest of these is the Main Event, a GBP 10,000 buy-in, 750-player, six-day tournament spread over three casinos with a prize pool of roughly GBP 7.5 million. The winner will take home cash and a WSOP gold bracelet, the most coveted prize in poker. It will be the first time a WSOP bracelet can be won outside the US.
WSOP Commissioner Pollack will be joined by a senior spokesman from Betfair on July 5 at World Series of Poker in Las Vegas to formally announce the World Series of Poker Europe presented by Betfair.com.
The 2007 World Series of Poker Presented by Milwaukee's Best Light, the world's richest sporting event, began June 1 at the Rio® All-Suite Hotel & Casino in Las Vegas. More information on the tournament is available at www.worldseriesofpoker.com.
Caesars Entertainment
One Caesars Court
Las Vegas, NV 89119
Phone: (702) 407-6000
Fax: (901) 762-8637
Website: www.caesars.com

Caesars Entertainment owns or manages through various subsidiaries more than 40 casinos in three countries, primarily under the Harrah's, Caesars and Horseshoe brand names. Caesars also owns the World Series of PokerŪ and the London Clubs International family of casinos.